Evaluating Impact Investing in Africa Course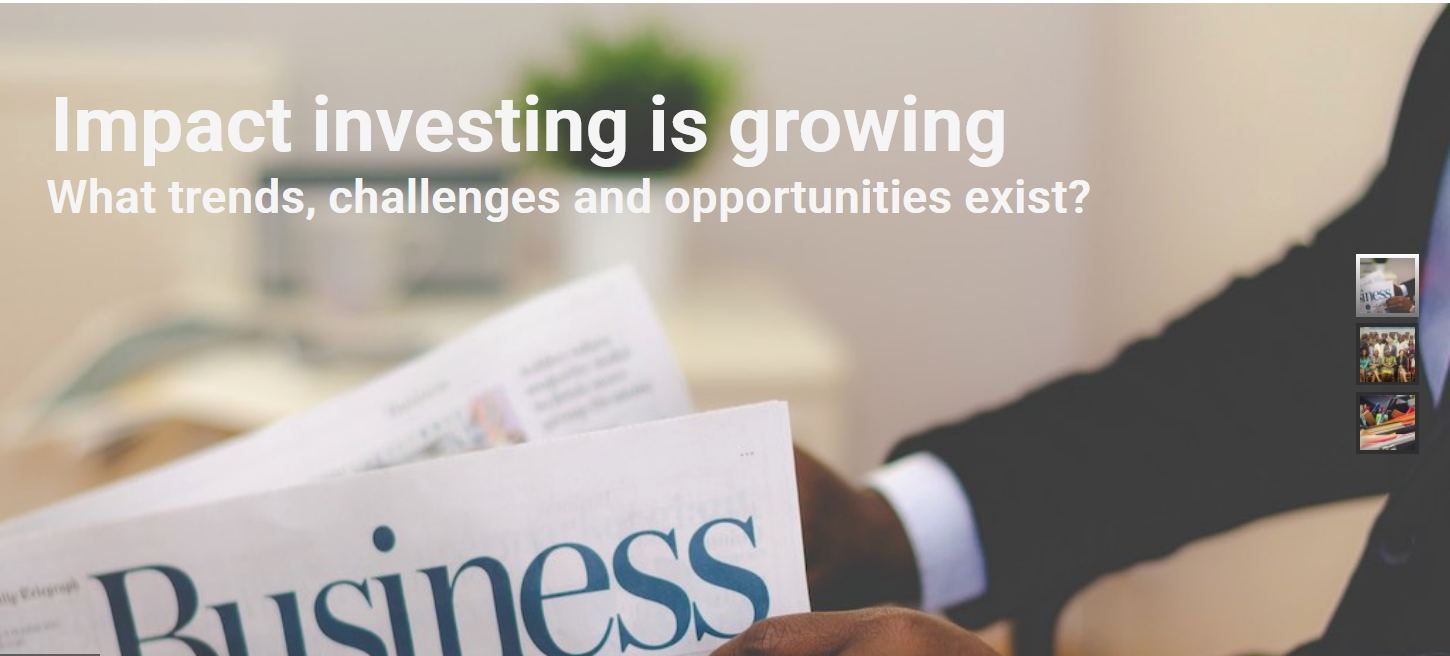 The impact investing field is defined as the range of products, services and actors that intentionally seek a social or environmental impact as well as a financial return in the deployment of capital. While impact investing in Africa today is characterized by much dynamism and innovation, its scale remains relatively modest, and locally-owned funds are still fewer and smaller than foreign ones. Over the next decade, a sustained effort is required to develop the capacities of asset owners, fund managers, intermediaries, impact analysts and evaluators, entrepreneurs and policymakers to build a permanent, robust impact investing industry in Africa-led and shaped by Africans.

This course was developed through a three-year collaborative project involving the CLEAR Centre for Anglophone Africa at the University of the Witwatersrand, GreaterCapital, the Ghana Institute of Management and Public Administration, the Venture Capital Trust Fund, the Institute for Policy Alternatives, and E.T. Jackson and Associates. Funding for the project was provided by the Evaluation Office of The Rockefeller Foundation, the International Development Research Centre, and the CLEAR Centre. The modules on which the course is based were tested in workshops in Johannesburg and Accra. Instructors and facilitators in these workshops included H.E. Dr. Sulley Gariba (Chair of both workshops), Dr. Edward Jackson, Mr. Karim Harji, Dr. Laila Smith, Ms. Hamdiya Ismaila, Mr. Godfred Amewu, Dr. Charles Amoatey, Mr. Neissan Besharati, Ms. Refilwe Mokoena and Dr. Martha Melesse.
Funders and Partners
MODULES